How can I go incognito on Google Chrome, or how can I make Google Chrome not remember my activity? Probably you're sharing a phone or computer with family and friends, but you also want to browse and wish to hide your browsing history from them. This is absolutely possible by going into incognito mode on Google Chrome.
Incognito mode is a privacy feature on Google Chrome that allows users to browse privately, making their activity hidden from others sharing the same device with them.
People do search for different things on the internet. Maybe you often do shady things online or you have an unmentionable browsing habit that you don't want your loved ones to see. Google Chrome incognito mode is hugely recommended for you.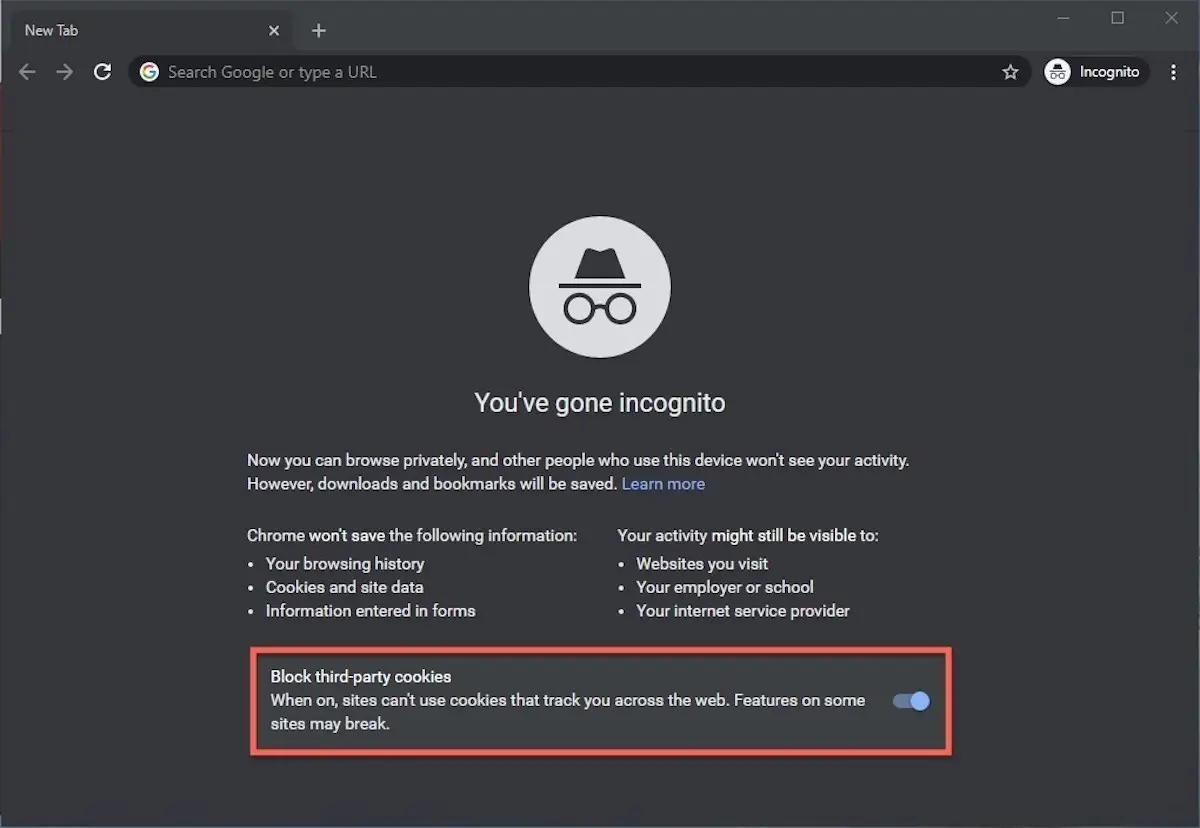 Google's incognito mode for Chrome, also known as Google Private Browsing, was first introduced in 2008. Its main purpose was to prevent snoopers and prying eyes from seeing other people's browsing activity. Thus, the incognito mode feature on Google enables users to visit Not Safe for Work sites without getting caught.
Is Google Chrome Incognito Mode Really Safe?
Unfortunately, your browsing and search history are disclosed when you go incognito using Wi-Fi. When you go into incognito mode on any web browser using Wi-Fi with the hope of doing some illicit stuff and getting away, since you're browsing via an unsecured network, your activity will definitely not go unnoticed.
Besides, if you are browsing, visit an unsecured site. For instance, without an HTTPS, people who are on the same network can see what you are doing.
Even when you go incognito, Chrome will notify you that your activity may still be visible to the website you visit, your employer or school, and your internet service provider.
Although your browsing activity is hidden from the physical device you're using, it does not totally mean that everything you do is invisible to people you want to hide it from.
Thus, Google Chrome incognito does not provide total anonymity, even though it has a reputation for helping people prevent prying eyes from seeing what they do.
How Incognito Mode Works
When you turn on incognito mode on your Chrome browser, it won't save your browsing history, cookies, and site data, as well as information entered in forms.
Bookmarked pages, cookies, and site data are remembered while browsing but are immediately obliterated when you exit incognito mode.
Also, Chrome allows you to block third-party site cookies. When you turn this feature on, sites can't use cookies that track you across the web.
On the contrary, some of your information might still be visible even in incognito. The information includes your IP, your activity when you use a web service, and your identity if you login to a web service like Gmail.
Mind you, files you download are also saved to your downloads folder. So, when you exit incognito, you and anyone else using the device can see and open the files.
How to Go Incognito on Chrome
Start browsing privately today on Google Chrome and make your browsing history hidden from snoopers. In the meantime, you can go incognito on Chrome on your computer, Android, iPhone, and iPad. Hence, we'll be showing you how to browse the web privately in incognito mode in each of them.
On PC
On your PC, you can go incognito in two ways.
Open Chrome browser on your PC.
Click on the three vertically dots at the top right corner of your computer.
From the options displayed, click on ''New incognito Window''
The other way is using your keyboard shortcut to open an incognito window. To do that, click on ctrl + shift + n. At once, an incognito window will open on your computer.
On iPhone and iPad
Open the Chrome pp on your iPhone or iPad.
Tap the three dots and select ''New Incognito Tab''
Then a new incognito tab opens.
To confirm if you've gone incognito. Click Switch tabs and swipe right to check if you have any open incognito tabs.
How to go Incognito on Android
Launch the Chrome app on your Android device.
Click on More or the three vertically arranged dots.
Select ''New incognito tab''
On the next page, you will see a notification that reads ''You've gone incognito''
You can always switch between incognito and regular Chrome tabs on your PC, Android, or iPhone. In conclusion, Google Chrome incognito mode is a feature that allows for private browsing.