QR codes are everywhere these days, from the restaurant menu to the bathroom stall doors. They are so relevant that even over 45% of online shoppers use QR codes. With a QR code, you can easily connect with your audience, enhance the customer experience, share your profile, and increase engagement.
Also, with QR codes, people can easily access information with their mobile devices instead of typing a URL. All you need to do is point your phone camera at the QR code and tap it to scan. QR codes are a quick way to get people to visit your social media accounts, website, and other online sources.
However, there are two types of QR codes: One sends the customer to an updated web location, and the other links the customer to one set location. If you don't know how to create a QR code, don't worry, here we will provide reliable ways to create your QR codes. Read through to be enlightened.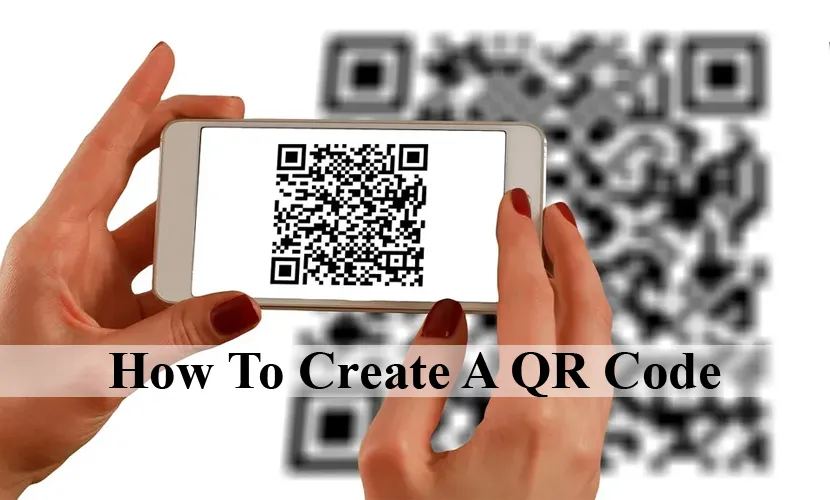 How to Create a QR Code Using Generator.com
Creating a QR code is quite easy, and with just a few steps, you will be done. The steps below will show you how to create a QR code using Generator.com:
Visit QR Code Generator.com
You can use any browser to visit QR-code-generator.com. However, note that this isn't the only tool that you can use to generate a QR code. But it is one of the best.
Enter your URL.
If you intend to create QR codes that direct users to various URLs or different types of content, follow these steps. Start by entering the desired URL into the tool.
Additionally, you can select from a range of content types, such as PDFs, contact cards, MP3s, PowerPoint files, and Microsoft Word documents.
Once you've chosen the content type, a form or field will appear where you can input the relevant information for your campaign. After uploading your file or entering the URL, the tool will swiftly generate a downloadable QR code."
Customize your QR Code Shape, Frame, and Color
One of the most appealing features of generating a QR code is the ability to tailor its design to align with your brand identity.
You can incorporate your brand's logo into the QR code, and the front-end generator within this tool offers a selection of frame styles, color schemes, and shapes to help you customize your QR code.
For even more design possibilities, consider registering for an account on the website and utilize the tool creator portal to further refine your QR code's appearance.
Tap "Download" and Save the File to your Computer
After customizing the QR code, simply tap the 'Download' button, and your download will commence immediately. It's worth noting that the website may encourage you to create an account, but you can dismiss this message if you prefer not to sign up.
At the top of the page, you'll receive a notification indicating that your QR code is being generated, and it's important not to refresh the page during this process. Typically, a pop-up window will appear within 2 minutes.
Add the QR Code to the Print Collateral
The QR code will not be useful unless people are able to see it. However, ensure that you add the code to any other materials that will help you advertise your business.
This would include putting it on clothing, print ads, physical locations, and any other place where people can use their phones to scan the QR code.
With the steps provided above, you will be able to easily create a QR code for your business.
How to Create a QR Code on Android
With your Android device, generating a QR code using the Chrome app is a breeze. This feature is especially useful when you need to share product pages with others. Here's a simple guide on how to create QR codes for URLs using the Chrome app:
From the Google Play Store, you can download the Google Chrome app.
Find the URL you want to share.
Tap the three vertical dots at the top of the toolbar.
Click Share.
Choose a QR code.
Tap Download at the tip of the page, or you can hold the phone for someone else to scan the code.
And there you have it. With the steps provided above, you will be able to create a QR code on your Android device.
How to Create a QR Code on iOS
With your iOS device, you can easily create a QR code. The steps below will direct you on how to create a QR code with your iOS device:
From the Apple App Store, you can download the Google Chrome app.
Launch the app.
Find the URL you want to share.
Click the Share button located on the upper right-hand side of the screen.
Tap Create QR Code.
Click Share or hold up the QR code for someone to scan. This option will enable you to print your QR code, save it to your files, and save the image.
And it is as simple as that. With these steps, you can easily create a QR code with your iOS device and let your customers scan it.
How to Create a QR Code on a Desktop with Chrome
Google Chrome has a free QR code generator for its web pages. This free QR generator feature is built into the Share system in your Chrome browser. However, if you'd like to use this generator to create your own QR code, here are simple steps you can follow below:
Turn on your desktop device, and open Chrome.
Find the URL you want to share.
Locate the right-hand side of the address bar, tap Share, and choose the QR code for Windows, Linux, and Mac computers.
For people who use Chromebooks, locate the address bar and then the QR code.
You can tap Download to download the QR code or scan the code with a camera.
After completing the steps above, you will be able to create a QR code on your desktop using Google Chrome.