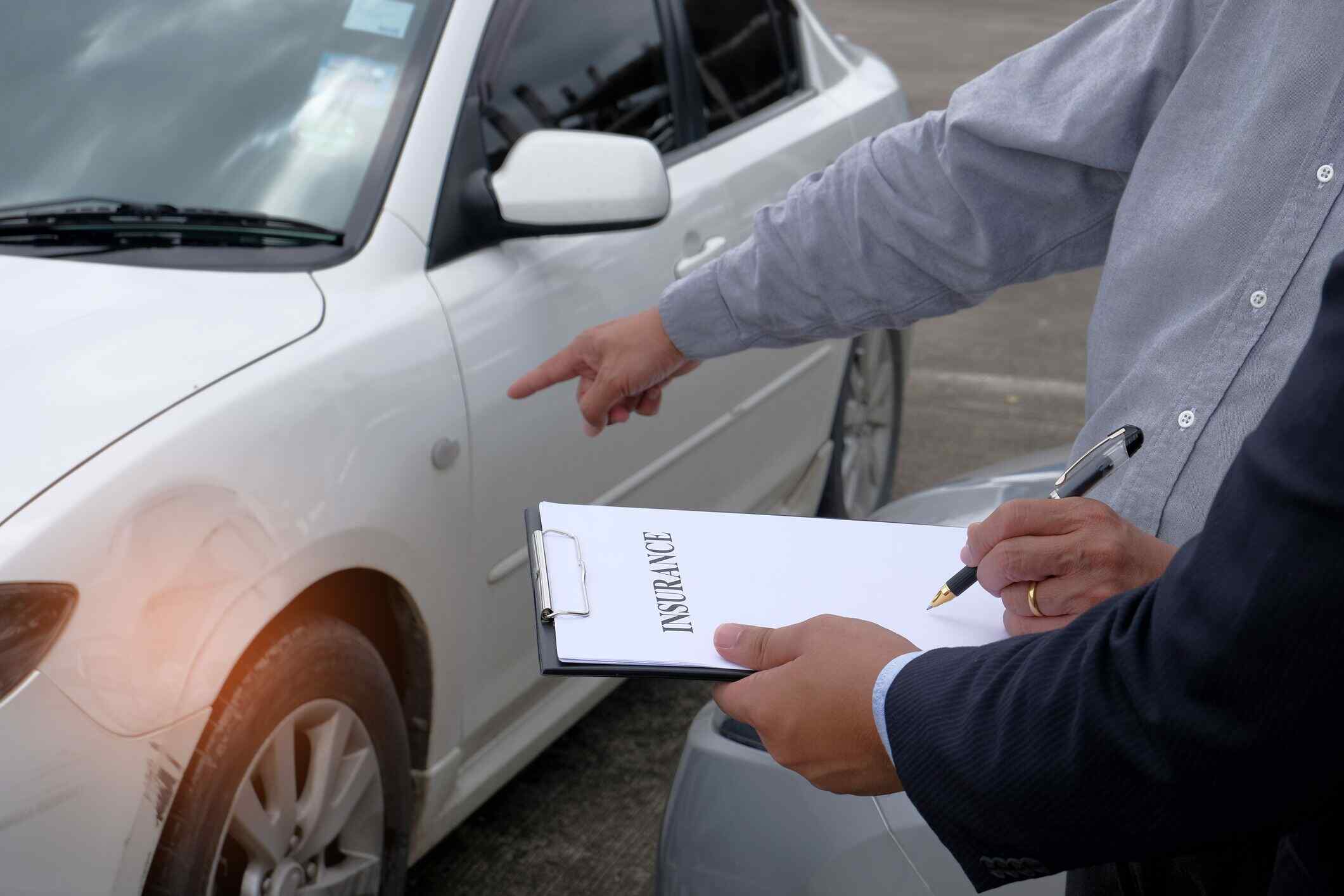 Estimating your car insurance is a crucial step in safeguarding your financial well-being and ensuring proper protection on the road. Car insurance estimates provide valuable insights into the potential costs and coverage options available to you.
By understanding how insurance companies calculate premiums and what factors influence the final amount, you can make informed decisions that align with your budget and coverage needs.
In this comprehensive guide, we will walk you through the process of estimating your car insurance. Whether you're a first-time car owner or looking to renew your policy, this article will equip you with the knowledge and tools to navigate the complexities of auto insurance.
How to Estimate your car Insurance
It is very important for you to understand how to estimate your car insurance. So that you will know how much you will be paying as a premium. Car insurance is a vital component of prudent car ownership because it offers crucial monetary protection in the event of mishaps or unplanned events.
However, depending on a variety of criteria, the price of auto insurance might vary dramatically. Accurately estimating your auto insurance is crucial for planning your budget and coming to wise decisions, whether you're a novice driver looking for your first policy or an experienced driver investigating better coverage options.
Factors Affecting Car Insurance Costs
Before delving into the estimation process, it's essential to grasp the factors that insurance providers consider when determining your premiums. These factors vary from one insurer to another but commonly include;
Age and Driving Experience; Younger and less experienced drivers typically face higher insurance rates due to the higher risk associated with their age group.
Vehicle Make, Model, and Year: The type of car you drive plays a significant role in insurance costs. High-performance or luxury vehicles usually incur higher premiums.
Location and Driving Environment: Urban areas with higher traffic density and crime rates may lead to increased insurance costs compared to rural or suburban regions.
Driving History and Claims Record: A history of accidents, traffic violations, or filed claims can impact your insurance rates negatively.
Credit Score and Insurance Score: In some regions, insurance companies consider credit scores as a factor in determining premiums.
Coverage Levels and Deductibles: The extent of coverage you choose and the deductibles you opt for will influence your insurance costs.
Gathering Necessary Information
Before requesting insurance quotes, gather the necessary information about yourself and your vehicle. Insurers require details such as;
Personal information: Age, address, occupation.
Vehicle information: Make, model, year, and Vehicle Identification Number (VIN).
Driving record: Previous accidents, tickets, and claims history.
Current insurance policy details (if applicable).
Credit information (where relevant).
Understanding Coverage Options
Familiarize yourself with the various coverage options available. Standard car insurance usually includes:
Liability Coverage: This covers damages and injuries to others if you are at fault in an accident.
Collision Coverage: Covers repairs to your vehicle in case of a collision with another car or object.
Comprehensive Coverage: Protects against non-collision incidents such as theft, vandalism, or natural disasters.
Personal Injury Protection (PIP) or Medical Payments (MedPay): This covers medical expenses for you and your passengers after an accident.
Uninsured/Underinsured Motorist Coverage: Covers damages if you're involved in an accident with an uninsured or underinsured driver.
Utilizing Online Tools and Insurance Calculators
Take advantage of online resources like insurance comparison websites and insurance calculators. These tools allow you to enter your information and receive quotes from multiple insurance providers, simplifying the comparison process.
When using insurance calculators, consider different coverage levels and deductible amounts to see how they affect your premiums.
Special Considerations
Explore potential discounts and incentives that insurance companies offer. Bundling policies (such as auto and home insurance) or completing defensive driving courses can lead to significant savings.
Higher deductibles may result in lower premiums but be prepared to pay more out of pocket in the event of a claim.
If you find the process overwhelming, consider consulting insurance agents or brokers. They can provide personalized assistance and answer any questions you may have about policy terms and conditions.
After obtaining quotes, compare coverage levels, limits, and customer reviews. Identify any potential gaps in coverage and ensure you choose a reputable insurer.
Balance the cost of insurance with your coverage needs. Opt for the right deductible amount that aligns with your financial capabilities.
Conclusion
Estimating your car insurance is a vital step in securing your peace of mind while driving. By understanding the factors that affect insurance costs and utilizing online tools and expert advice, you can make informed decisions that provide the coverage you need at a price you can afford. Regularly reviewing your policy and comparing quotes ensures you stay well-protected and potentially save on premiums in the long run.
Frequently Asked Questions
What factors influence my car insurance premiums the most?
Car insurance premiums are influenced by various factors, with some having a more significant impact than others. The primary factors include your age, driving history, location, type of vehicle, coverage types, and deductibles. Additionally, insurance companies may consider your credit score and the purpose of vehicle usage (personal or business) when determining your rates.
Is it possible to reduce my car insurance costs without sacrificing coverage?
Yes, there are several ways to lower your car insurance premiums without compromising on essential coverage. Some effective strategies include raising your deductibles, maintaining a clean driving record, bundling multiple policies with the same insurer, qualifying for discounts (e.g., safe driver, good student, multi-car), and installing safety devices in your vehicle.
Comparing quotes from different insurance providers can also help you find the most competitive rates for the coverage you need.