How to Renew a Nigerian Passport in the UK – Are you a Nigerian in the United Kingdom? Or are you abroad and your Nigerian passport has expired? Well, you are not alone. In this article, we will provide you with step-by-step guidelines on how to renew your Nigerian Passport in the United Kingdom.
Firstly, if you want to renew your Nigerian passport, you can do so by paying a visit to the Nigeria High Commission website. Then, when you visit the platform, fill out and submit the application form online. What's more, you do not have to worry because it is very easy, especially since we have the internet and technology to help us.
Now, if you want to visit your friends or loved ones but find out that your passport has expired, renewing it is the only thing you have to do. In addition, you will also get to learn the necessary requirements to be able to successfully and smoothly renew your Nigerian passport while you are in the United Kingdom.
Requirement To Restore a Nigerian Passport in the United Kingdom
To be able to renew your Nigerian passport in the UK, here are the requirements and necessary information you need to provide:
Your name.
Your age.
The address you live at is in Nigeria.
Mobile or phone number.
A copy of the appointment booking through the online Nigerian Immigration Service
Your local government area in your home country
You will need to pay an administrative fee of £20.00 by United Kingdom Postal Order.
National Identification Number (NIN)
a copy of your old passport and proof of citizenship.
A printed copy of the dated, signed, and filled-out passport application form.
But for Nigerians who are not up to 18 years old, there are additional requirements and information that you will need to provide to be able to renew your passport.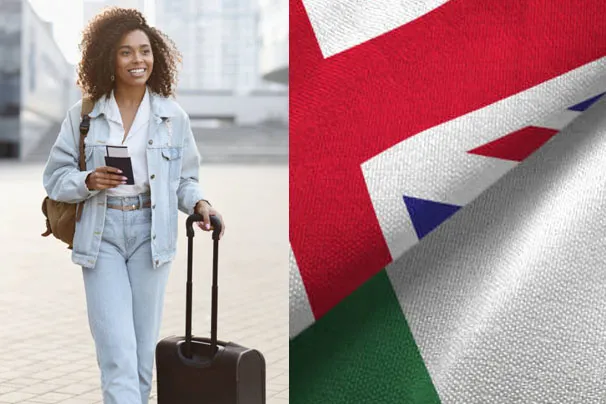 How to Renew a Nigerian Passport in the UK
If you are looking to renew your Nigerian passport in the United Kingdom and do not have any idea where to start, I will be guiding you in this section.
So, make sure you follow the steps carefully and adhere to the instructions to complete this process:
Connect your device to the internet.
Open your web browser.
Go to the Nigerian Immigration Service application website at https://portal.immigration.gov.ng/passport/epassport.
Next, choose your passport type (ePassport).
Then, choose your processing country (the United Kingdom).
Make sure that the applicant's first and last name matches the name on your payment card.
Then, tap on the Start Application tab.
You will be redirected to another page (INNOVATE1 Services).
Next, log in using either your Open ID, Yahoo, or Google account.
Once you log in, begin to fill out the form displayed.
So, enter your surname.
First name.
Middle name.
Gender.
Email address.
Date of birth.
National identity number (NIN).
Place of birth
Then, click on Next.
Once you fill out the form, click on Submit Application.
Then download a copy of the form. His form should have a unique application ID and reference number.
You will need to go with these when you go to the London embassy.
When you do so, you will get an email confirming that you submitted your application on the Innovate1 platform.
The next thing to do is make a payment after registering online.
So, after you submit your registration, you will be taken to the payment page.
Register your payment card.
Tap on the Continue tab.
Finally, click on Submit, and you will get an email notification within 2 days with confirmation of your payment.
Then, print out two copies of your payment receipt when your payment is authorized; you will need them when you enter the High Commission. A date will be automatically generated for you to give your application in person.