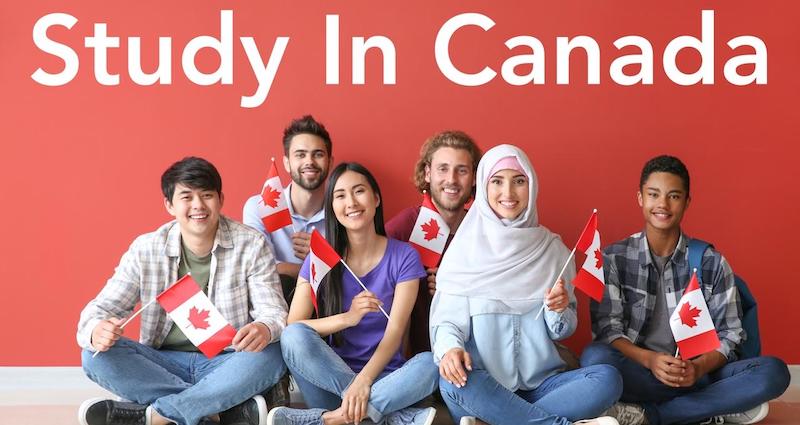 A Study Permit is the student visa needed for international students wanting to enrol on a program in Canada. It needs to be for a designated learning institution (DLI) and there's a fee of C$150 for the application.
Your study permit alone won't enable you to enter Canada, and you may be issued with Electronic Travel Authorization alongside your permit.
You may be eligible to work part-time with a Canadian Study Permit, usually up to 20 hours a week.
Canadian study permit process
Get an admission letter from a designated learning institution (DLI)
Pay the fee for you application and keep the receipt
Have a medical check up from a panel physician registered in your country
Receive a decision on your application
Direct student stream
Residents of some countries may apply through the Direct Student Stream to get their permit faster.
You can apply via the Direct Student Stream if you are a legal resident in one of these countries:
China
India
Morocco
Pakistan
the Philippines
Senegal
Vietnam
Canadian visas for student dependents
If you have a spouse or child under 18 that needs to come to Canada with you during your studies they are also able to apply for a visa.
Your spouse would have the ability to apply for an Open Work Permit, which would be valid for the same amount of time as the duration of your study program. This type of permit doesn't require them to have a job before arriving in Canada, it simply gives them the option of working during their time in the country.
If you have a child joining you during your studies in Canada then the child may enter as a visitor as long as there is proof of your study program and study permit.
Canada student visa requirements
You'll need to get certain documents ready for your visa application. An important factor in deciding if your study permit is granted, is your finances. The Canadian government must be able to see you can financially support yourself throughout your studies, whether with savings or through a sponsor such as a parent.
Generally, you'll need the following to apply for a Canadian Study Permit:
Admission letter from a DLI
Results from a medical exam and police check
Two passport-sized photos of yourself
Proof you can financially support yourself throughout your studies
You may also need to provide your biometrics. You would need to do this at an approved Visa Application Center in your country.
What to do if you are declined for a Canadian Study Permit
If you are rejected for a study permit, you will be told the reasons why your application was denied. Reapplying for your study permit can be done at any time, however you will need to provide extra information to cover the reason you were denied.
Canadian study permits can often be denied for lack of information about how you will fund your study and living expenses whilst in Canada, so make sure to cover this with bank statements from either yourself or your sponsor.