No doubt, purchasing an insurance policy is important, as this can protect you, your family, and your assets and properties from financial risk or loss, especially during unexpected situations. For instance, your insurance policy can cover or pay for medical emergencies, the contraction of illnesses, the replacement of assets, the repairs of cars and home damages, etc. Although you are not required to purchase all insurance policies, one of the most important or mandatory policies you should purchase is automobile insurance.
In fact, in most states, especially in the United States, you need to have at least the minimum automobile insurance coverage before you can hit the road. If you've heard of this coverage and would like to purchase one, then you need to know what this insurance entails. Therefore, this article is aimed at discussing what automobile insurance is all about.
What is Automobile Insurance?
Automobile insurance, also known as "car insurance" or "auto insurance," is an insurance policy designed to protect you against financial losses if you're involved in an accident or if your vehicle gets damaged during a fatal accident. This insurance is for cars, trucks, motorcycles, and other road vehicles.
Automobile insurance can cover the following: vehicle damages, such as your car or another driver's vehicle; property damage or bodily injuries caused by an accident; and medical bills or funeral expenses associated with injuries sustained in an accident. Note that, aside from this basic or standard coverage, there are so many other additional coverages. The exact overage you need may be determined by your state. This is because the minimum coverage differs from state to state.
How Does it Work? 
In this section of the article, we will be discussing how your automobile insurance policy works. Firstly, when you purchase an auto insurance policy, the company agrees to pay you a certain amount for your losses. Policies are priced separately, and this is done to enable you to customize coverage amounts that suit your exact needs and budget.
Most of the time, policy terms are usually between 6 and 12 months and are renewable. Your insurer will notify you once it is time to renew the policy and pay for another premium. As stated above, every state has a minimum amount of auto insurance coverage. Some examples include property damage liability, bodily injury liability, and so on.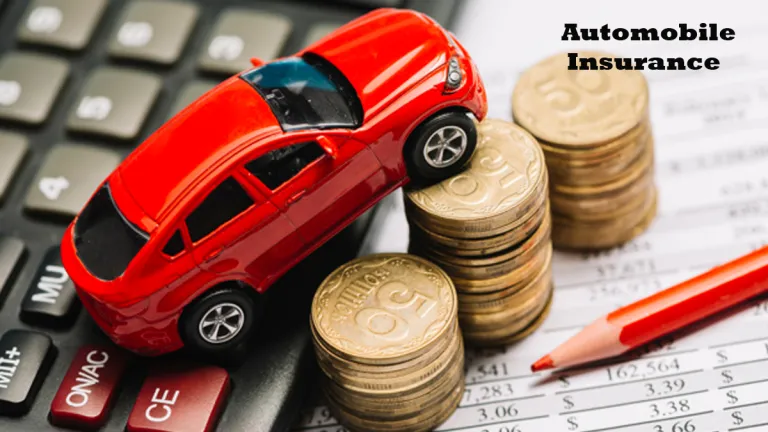 How much Does Automobile Insurance Cost?
Meanwhile, there are mainly two types of costs associated with car insurance: premiums and deductibles. While auto insurance premiums vary due to factors such as age, gender, years of driving, driving history, and other factors. Again, most states require a minimum amount of auto insurance coverage, which varies by state. However, most people shop for additional insurance to protect themselves further.
Some of these additional coverages include car key replacement, rideshare assistance, roadside assistance, gap insurance, etc. On the other hand, "deductible" refers to the amount you have to pay when filing a claim before the insurance will pay out anything to you for damages.
To reduce your premiums, we advise you to pay a higher deductible. However, make sure to be reasonably sure you could cover the higher amount if you need to file a claim. Note that the average annual premium for automobile insurance is $2,265 but that this might vary due to certain factors such as age, gender, driving record, etc. The amount to be paid for your deductible will be determined by your insurer.
What Does Car Insurance Cover?
As stated above, car insurance covers you, your family, and other people's vehicles and properties during an accident. A car's insurance coverage is divided into minimum and full coverage. Here are the coverages to check out when purchasing auto insurance.
Liability Insurance
This is also known as "third-party insurance," and it keeps you from having to pay for the injuries and damages you cause to other people, their vehicles, and their properties. After a fatal accident, you cause, the other driver makes a claim with your insurer for the damages. If you've purchased enough coverage, you won't have to pay for the damages.
Full Coverage
Thus, insurance covers the damage you cause to other people's vehicles as well as the damage you cause to yourself. It includes both comprehensive and collision coverage. Also, it contains the cost of repairing your car if it is not damaged in a collision. For instance, full coverage applies to damage from theft, animals, weather, etc.
Best Automobile Insurance
Some of the best automobile insurance companies to check out when shopping for or comparing auto insurance quotes include
American Family
Geico
State Farm
Nationwide
Travelers
Farmers
Auto-Owner
Allstate
Erie
Mercury
How to Purchase Auto Insurance
You can simply purchase a car insurance quote from an insurance company, through their agent, or through an online marketplace. However, the following steps and guidelines must be followed:
Know how much car insurance you need.
Fill out an application, including your age, gender, ZIP code, and driving history.
Then, proceed to get a quote.
Compare the quote options and rates.
Select a car insurance company that offers an affordable quote and get insured.
Cancel your old car insurance policy if need be.
Note: If you are switching your auto insurance company, you should make sure your new policy is in place before canceling the existing one. This will avoid a lapse in coverage, which could increase your rates significantly when you apply for a new one. And if you already have a lapse in coverage, you can find a company that offers this discount and then get a car insurance quote from the company if they meet your taste.